Kids Ministry at Callaway
At Callaway our kids (ages 0-12) experience safe, age-appropriate environments where they learn about Jesus in a creative and relevant way. We would love to see you and your family visit Callaway Kids.
Your first visit
Here's what to expect when visiting Callaway Kids for the first time.
First, find the area marked for Callaway Kids Check-In (just inside building B). There we will meet your family, add your child to our secure kid-check system, and check your child in. While checking in for the first time, we will ask for the following personal information:
Parents' and child's name and birthdate
Parents' email address, phone number, and home address
Any special instructions (allergies, special needs, etc..) for your child
How check-in works
before gatherings
You can check in your child at our available Callaway Kids Check-In Kiosk or you can download the "Kid-Check" app and pre-check in on your way to our campus. You'll enter you phone number to find your family, then choose each child that is checking in, and the system will print one name label for each child and a matching security label for you. Your child will need to wear their name label while you hold on to the security label.
during gatherings
In the event that we need to contact you during the gathering, we will text the phone number listed as the primary contact in your kid-check check-in. We ask that you exit the auditorium immediately and go to the Callaway Kids Check-In Kiosk where are volunteer will direct you to your child's classroom.
after gatherings
At the end of each gathering, you will go to your child's classroom and show your security label to the teacher to have your child released back into your care.
Ages 0-3: Nursery
Ages 3-5: Kids Church (Room B-204)
Ages 6-12: Jr. Church (Room B-202)
Meet our Kids Director
Dana Long was born and raised in Franklin, GA and has been a part of the Callaway community when she married her husband Jeff in June 2000. Dana joined the Callaway leadership team in 2020 as the Director of Callaway Kids. When she's not making sure that the kids have a blast at church, Dana enjoys spending time with friends and traveling.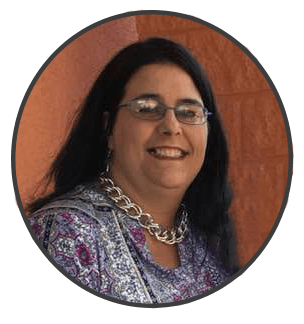 Got questions?
If you have further questions concerning our Callaway Kids experience or visiting Callaway Baptist with children, use the contact us button below to get in touch with us!